Last Day For "on-time" Sept Weekend Registration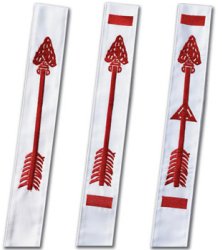 Today, Friday, September 13, is the last day to "on-time" register for the upcoming (Sept 20-21-22) Service Weekend.  Registrations received after today are considered late, and you will need to pay the additional late fee.  The number of registrations at close of business will be used to plan food for the weekend.
If you have not yet registered, please do so.
NOTE: If your payment can not make it to the office by the end of business today, please at least call the Council Service Center at 610-926-3406 and let them know your intent to attend so you can be counted in the planning.
Sign-up forms are available on the Kittatinny Lodge web site at:
http://kittatinny5.org/docs/forms/2013_Sept_Weekend_Reg_Form.pdf
There is a good amount of work to do to wrap up the Summer and prepare camp for the Winter months.  Details of what projects you can choose from will be sent out at a later time.
We will be holding our annual September patch auction Saturday night of the weekend to raise funds to offset youth costs for the 100th Anniversary of the O.A. National Conference (NOAC) in 2015.  Your support by way of item donations or purchases at the auction would be greatly appreciated.
New members who took their Ordeal this past April and May weekends — we strongly encourage you to come back and enjoy the weekend as a member rather than a candidate.  You will find it a very different and more enjoyable experience to share in service, fun, food, and activities with your fellow brothers.
We look forward to a good turnout this coming weekend and we hope to see you there !