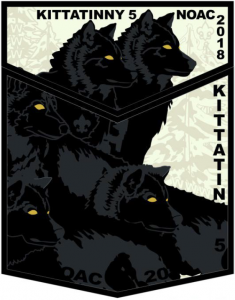 We are in the final days of opportunity to order NOAC 2018 merchandise. Orders are due June 15th- that's THIS FRIDAY!
CLICK HERE to download the form. Please read the order form carefully. There is merchandise that all lodge members may purchase and there are items that only the Lodge Contingent Members may purchase. (Lodge Contingent Members are adults and youth attending NOAC)
Contingent Members must purchase the Contingent Package. This package is free for youth contingent members (20 years old and younger). Adult contingent members (21 years old and older) must purchase their package. All contingent members must complete this order form.