New Wolf's Tale Posted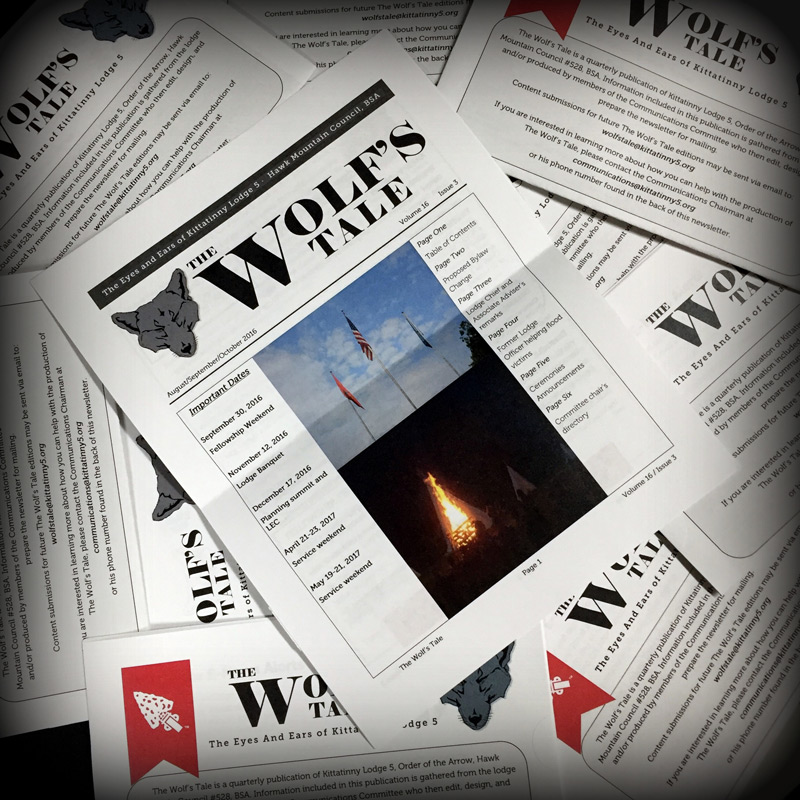 Brothers,
The new 3rd Quarter edition of the Wolf's Tale has been mailed and should be arriving in your mailbox in the next few days.  We have also posted the electronic version on the Wolf's Tale page.
We are ready to accept articles, puzzles, photos, event announcements, and anything else you need to share for the upcoming and final edition for 2016. They can be emailed to wolfstale@kittatinny5.org or communications@kittatinny5.org. Articles and content is due no later than November 1, 2016!
Yours in Service,
Kittatinny Communications Committee