Wolf's Tale Submissions Needed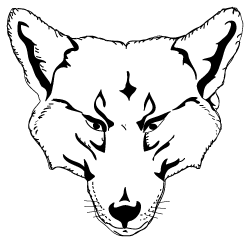 Submissions for the 3rd Quarter (July- September) 2015 edition of  Kittatinny 5's newsletter, The Wolf's Tale will be accepted until 11:59PM this coming Friday June 19th. All lodge members are welcome and encouraged to submit material including committee reports, information about service opportunities, drawings, stories, puzzles, court summons or anything else you might like to share with the lodge. Content is published at the discretion of the Communications Chair and Adviser. Please send all questions regarding The Wolf's Tale to communications@kittatinny5.org.
Submissions can be sent by e-mail to: wolfstale@kittatinny5.org
OR by snail mail to:
Vaughn Golden
ATTN: Wolfs Tale
400 Pennsylvania Ave.
Shillington, PA 19607-1316
The Communications Team is in desperate need of hands to help fold and tab over a thousand newsletters for mailing. We will be meeting on June 27th to accomplish this task. If you are interested please let us know at communications@kittatinny5.org