OA COVID-19 Update – 5/4/2020 (May Weekend Postponed)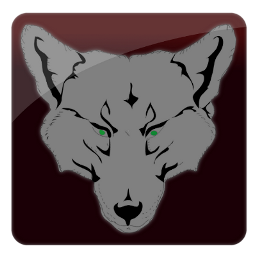 My Brothers:
With the health and safety of our members foremost in mind, it is with sadness that we announce that due to the Corona-virus (COVID-19) status in Pennsylvania, we will not be able to hold our Ordeal and Service Weekend, previously scheduled for May 15-17.
The Council Key 3 met with the Lodge Adviser earlier today and based on the current and expected status of Pennsylvania in the re-opening process, we will not be able to open camp for this event. We will be contacting Candidates that had registered for the May OA Weekend separately to let them know of the postponement because their level of knowledge is different than current members and requires some additional information.
I know this is a disappointment to many if not all of you. With the recent warmer temperatures and sunny days, we are all anxious to get back into the woods, see all our friends, and help make camp ready for our expected Summer camping season. Unfortunately, May will not be that time for us.
We are hopeful that we will be able to hold an OA Weekend, or a modified weekend, June 5-7. The Lodge Executive Committee will be meeting and discussing the best way to hold that event while minimizing risk to our members, and will be sending out more information about that weekend as it develops. We will also be looking at some additional service days in June if/when we get an all-clear from the state and Council leadership. We hope that when the call is made, you can help out. The situation remain fluid and information changes every day, so please remain flexible and understanding as we travel this path together.
We will still be holding an online May Quarterly meeting scheduled for Sunday, May 17 at 2pm where we will be electing our Lodge leadership for 2020-2021. Watch for more information about that meeting in future emails.
As we had done with the April OA Weekend, we would ask that if you have already registered for the May Weekend, keep you payment in place as a credit for a future weekend, however, if you would prefer a refund for either of these events, we will process any requests sent to us. If you prefer an immediate refund, please send your request via email to Lodge Adviser, Glenn Piper, at gspiper@gmail.com. Council will process these requests as quickly as possible, but because they too are not in the office, refunds may be delayed 45-60 days.
If you have any questions, comments, or concerns, please contact one of the Lodge Officers or Advisers, and we will answer you to the best of our ability.
Until we next meet, stay firm in your commitment to our mission and purpose!
Yours in the WWW,
Griffin Price Glenn S. Piper
Lodge Chief Lodge Adviser