Lodge Award Nominations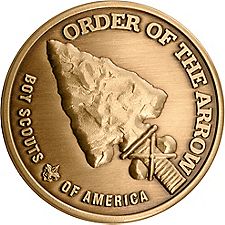 Lodge Awards will be presented at the Lodge Banquet on March 2nd at HMSR.  All Arrowmen are encouraged to submit a nomination form to the Chief before February 25th. Nomination forms may also be sent to the Council office.
Awards to be presented are the Spirit Award, Camp Service Award, and the Chief's Award. You can find descriptions of the awards on the Lodge Awards page. You can also see past recipients as well.
You can find the forms under Award Nomination Forms on the Forms page. Please take time to recognize those Brothers who have  demonstrated outstanding spirit and service to the Lodge.