May Service Weekend Info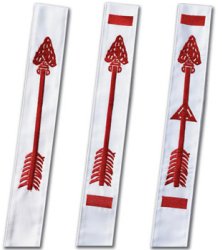 Only one more day to go before the May OA Service Weekend.
The weather forecast for the weekend is looking great, so we are expecting a super weekend!  Since cabins will be converted for Summer Camp use during the weekend, camping for all participants will be in tent sites this weekend … plan your gear appropriately.
Here's the list of service projects and the numbers needed for each.  If you have one in particular you'd like to work on, or if you would like to be a crew leader for one, you can sign up with the Service Committee Friday night when you arrive.
Set Up Tents (16)
Site Repair Crew (10)
Site Repair Crew (10)
Cut Firewood (10)
Clean Latrines And Pavilions (10)
Work In Circle (10)
Cut And Chip Brush (10)
Weedwack Dam (10)
Move Beds From Cabins (8)
Paint Shooting Sports (8)
Work In Compound (8)
Work At Lakefront (8)
Work In Washington Field (8)
Work In Mohawk (6)
Paint Doors (2)
Repair Roof Wash. Field (2)
Electric Work At Lakefront (2)
Rumor has it there will be a pig roast for dinner Saturday.  Work hard … be hungry !
See you this weekend !