April Weekend Jobs List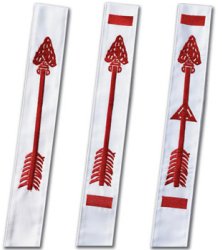 Brothers,
April is upon us, and we are all looking forward to the upcoming service weekend.  The Service Committee and Camp Ranger has posted the following list, and will be looking for a crew leader and volunteers for each project area. If you are interested, please contact Kevin Huenke or the Service Committee chairman and/or adviser. You can also see them on Friday night to let them know you are interested in being a crew leader or wanting to help out on a particular project.
PROJECT
# OF PEOPLE
LEADER
Stack fire wood at shop
4
Move and replace platforms in Iroquois
12
Replace platforms in Shaw, Max, Tam, Cac
6
           Moh, Mah, Perk, Sen, Len, Tang, Nav
           Boone, Croc, Tusc
Load trucks at Warehouse
4
Set up tents (see map)
20
Reroof Randy Rowe
6
Doug Butz
Cut & split firewood at BMX
10
Cut brush at Indian Villiage and burn
10
Paint Randy Rowe
8
Paint Kitty Room Ceiling
4
Clean buildings
6
Relace doors at Reary
2
Terry Rohrbach
Clean lights at Willits
4
Paint windows and frames Duportail & Lake
4
Clean rainspout gutters
2
Paint outside FC 4
2
Move Kayaks
2
Repair / reset split rail fence
6
Remove Reary Pool cover
4
Cut pipe at Shop
3
Truck drivers
2
Paint female bathroom at Reary
3
We look forward to seeing everyone at the weekend.
Yours in Service,
Communications Committee