Urging Candidates to Take Their Ordeal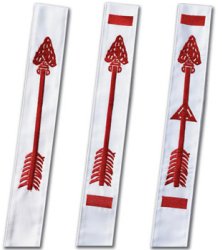 Troop O.A. Reps & Scoutmasters:
As of right now (5/6/2013), there are still 166 candidates that were elected in your units this year that have not yet sent in a weekend reservation form to take their Ordeal.  Please encourage all your elected youth to attend the May or September weekend to receive the honor bestowed upon them.  Their paperwork should be in to the office by this Friday, May 10, if they are planning to attend the May Weekend.  This will allow time for processing and sending out instructions for the weekend.
If anyone has lost their paperwork that was sent to them after their election, or has never received their paperwork, please have them send an email to membership@kittatinny5.org and we can send their documents out to them.