May Weekend Registration Deadline – Friday, May 10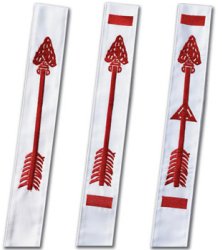 The May O.A. Service Weekend (May 17-19) is coming up quickly.  The deadline for receiving your weekend reservations is this coming Friday, May 10. That means it needs to be to the office by the 10th, not mailed on the 10th.
We continue to have problems with large numbers of people registering late which causes problems with ordering food for the weekend.  Please remember, "A Scout is Courteous," so have your registrations in on time.
The registration form for the May Service weekend is located at:  http://kittatinny5.org/docs/forms/2013_May_Weekend_Reg_Form.pdf