Register for April and May OA Weekends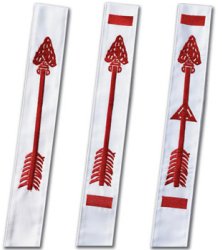 Registration forms for the April and May OA Service Weekends have been posted to the Forms page. All members are encouraged to download, fill out, and submit the forms to the Council office. We have a lot to do this spring to get the camp ready for Summer Camp. The more Arrowmen we have in attendance, the more we can do to improve Hawk Mountain Scout Reservation so that it continues to serve as one of the best Scout camps in the Northeast!
In addition, don't forget about the April theme: Olympics (of lesser known events).  Get ready to have a great time and welcome all the new Ordeal candidates into our Brotherhood.
Want to save paper and time? You can also register and pay online for both April and May weekends.