Wolf's Tale Folding Party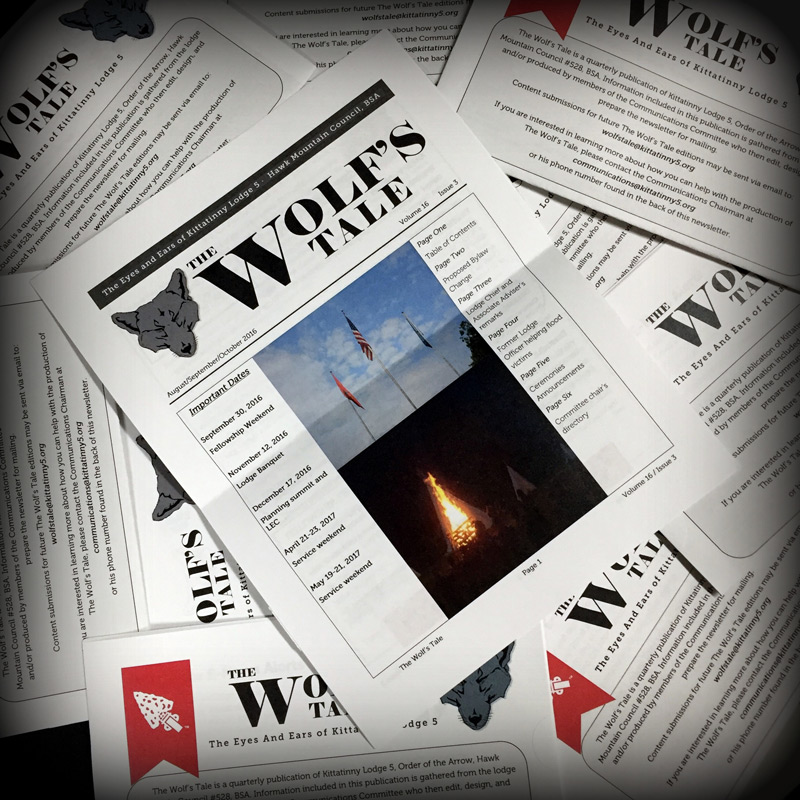 Brothers,
The Communications committee would like to invite Arrowmen to come help fold, seal, and label the Winter/Spring edition of the Wolf's Tale on Saturday, March 4 from 2-4pm at St. John's Lutheran Church in Birdsboro. The address is 1035 Old River Rd., Birdsboro 19508.
This is a great opportunity to help your lodge in distributing our quarterly newsletter to our members.
If you have any questions, please contact the communications committee.