The Lodge Fellowship Feast is Near!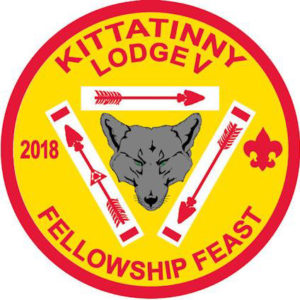 Register now for your lodge's Fellowship Feast. We've all been looking forward to a night of dining, awards, brotherhood, friendship and family. Please invite your troop Arrowmen and bring your family for a wonderful night out.
The Fellowship Feast will be held at the
New Ringgold Fire Company
25 East Railroad Avenue
New Ringgold, PA 17960.
The feast will begin at 5:00 PM.
The cost is $25.00 per person.
Hurry, you must be registered by November 16th!
For further information, download the Fellowship Feast flyer here.
To register online, click here.