Fellowship Feast 2014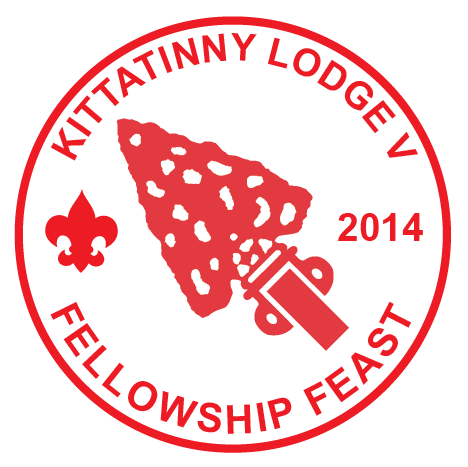 It is time to get ready for a Fellowship Feast! This year we have a lot planned for the Fellowship Feast and we know that all of our members will enjoy it. We are also opening up the banquet to any and every one. You can bring your friends, enemies, coworkers, parents, siblings, grandparents, scout troop, venture crew, etc. This is a great time of fellowship for members and non-members alike.
The feast will take place on March 1st at 4:45 in Bern Evangelical Lutheran Church (820 W Leesport Rd, Leesport, PA 19533). The food this year is going to be catered by Muddy's BBQ and includes smoked chicken & pulled pork. This stuff is tasty, so come ready to have an excellent meal.
The events of the night include the following:
Special Speaker – Jordan Hitchens
Swearing in of the Chief and Officers
Recognition of the 2013 Vigil Members
First sign-up for NOAC 2015 (yes, that crazy awesome event that everyone talks about)
Also, everyone who attends the feast will receive a Fellowship Feast patch. We're talking about a great trade-able patch here. We aren't going to be selling extras at the next OA weekend or anything like that; you can only get the patch at the feast.
The cost for an evening of great food, fun, and fellowship is $15 for youth and $20 for adults. The sign-up deadline is February 19th, so sign-up as soon as you can! You can find a sign up form for the feast here.
I hope to see you there!