Trivia Night !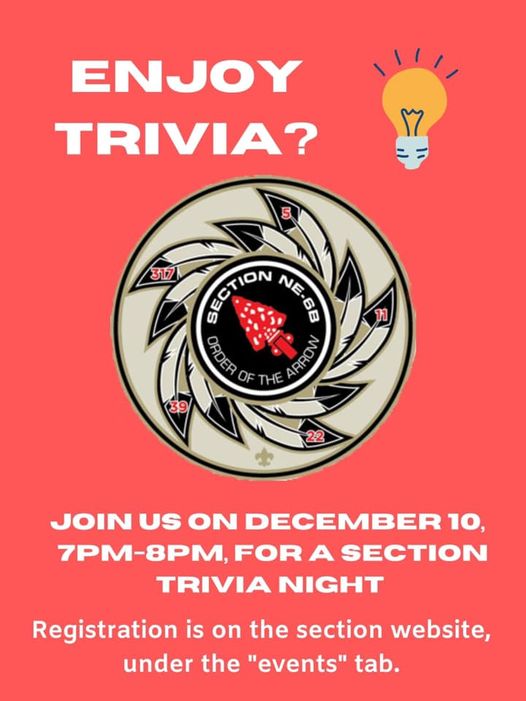 12/9/2020 UPDATE: We received word from the Section this morning that this event has been cancelled due to low signup numbers.

My Brothers, All work, no play ? We have the solution for you !
Section NE-6B Trivia Night will be held in only 2 days, Thursday December 10th from 7-8pm!
Information is on the section social media platforms and we encourage you to also spread the word to your fellow Arrowmen. For anyone that would like to attend, please register through the Section website, https://ne6b.org/ under the upcoming events tab or use this link https://ne6b.org/trivia-night-registration/.
This is a great activation opportunity to get to know your section leaders and have a good time with other lodge members no matter if you are a new member or a "more experienced" member.
Let's have a big Kittatinny presence — Sign up today !