Renew your OA Membership for 2021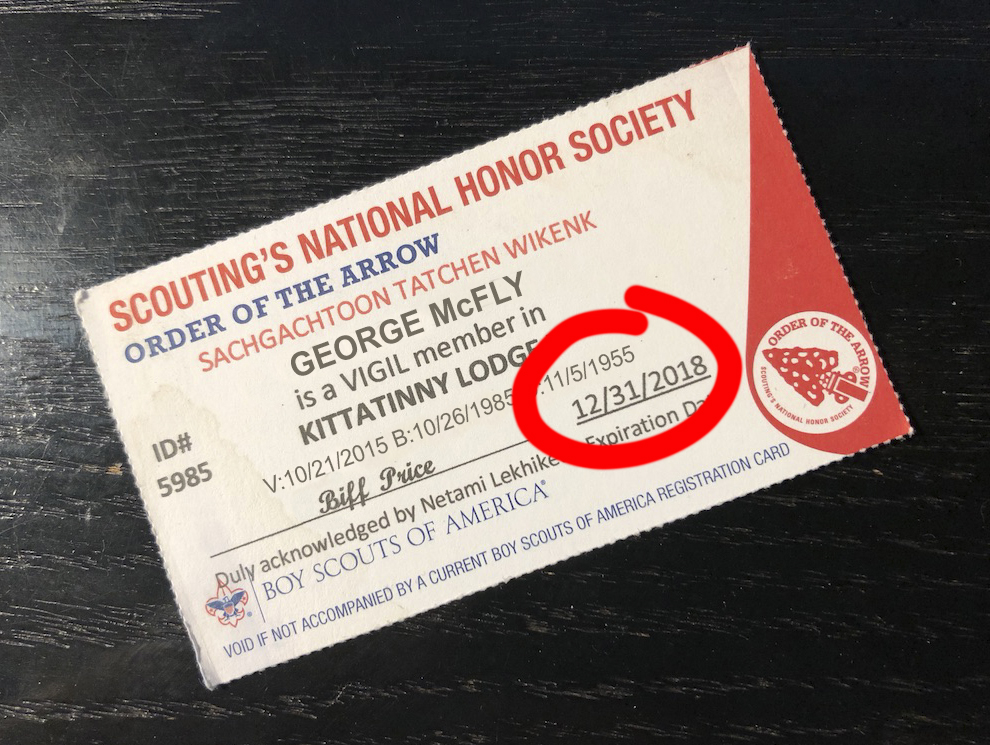 2020 is almost over! It's been a unique and challenging year for all of us. While we were unable to have our normal fellowship weekends, and our ability to provide cheerful service was impaired, the strength and determination of Kittatinny Lodge and the Order of the Arrow are as strong as ever. In just one month we will be moving into the 2021, which means it is again the time to renew your lodge dues.  
2021 also has significance as it's our lodge's centennial year; Kittatinny turns 100. The year will be full of celebrations and unique opportunities. Be sure to renew your membership and take advantage of being a lodge member in this once in a lifetime moment.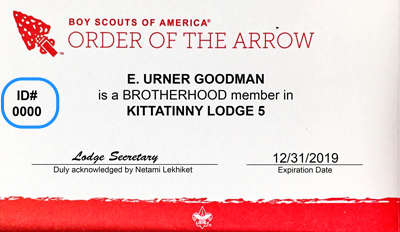 Dues for the year are now $20.00. This increase was voted and approved at the November lodge executive committee (LEC) meeting. The lodge asks that you pay your dues online. The Lodge asks that you pay your dues online by December 31, 2020. The National Order of the Arrow has also provided the following incentive, encouraging members to renew their dues.
Any member registered by the end of this year will receive a code for 30% off any single order (with limited exceptions) from the national OA trading post as a "thank you" for sticking with us in 2021. To qualify for this incentive, a member must be a current dues paid member in OA LodgeMaster on December 31, 2020. Discount codes will be provided directly to qualifying individuals through their currently registered LodgeMaster primary email address during January 2021 following receipt of the lodge's 2021 recharter package at the national OA office. Individuals will have up to 30 days following receipt of their code to place an order, after which the code will expire. The discount can only be used once during this period and will apply to most items.

Source: Order of the Arrow, BSA
If you do not pay by January to take advantage of the incentive, the lodge asks that you attempt to pay your dues by January 31, 2021. Members not renewing after February 1, 2021 will receive a reminder email. If you do not pay your dues, you not be able to attend lodge events or wear the lodge flap. Paying your dues grants you full membership.  If you have any questions or need more information, visit the lodge dues web page. 
Kittatinny Lodge would like to wish you and your families a happy holiday season followed by a safe and healthy New Year!