Job List for September Weekend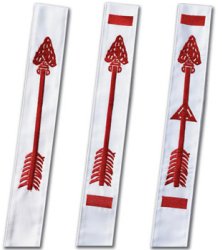 Brothers,
We hope you had a wonderful, safe, and adventurous summer, and we look forward to seeing everyone at camp this weekend for our final service weekend of 2014. Camp should be filled with the sounds of cheerful service, fellowship, and brotherhood.
We will be painting, cutting and splitting firewood, weed-wacking, and many more. We need trained chainsawers, log splitters, weed-wackers, pruners, people willing to paint.
Also remember that there will be a patch auction during cracker barrel. Bring your spending money and patches to trade, and help us raise money to help the youth Arrowmen go to NOAC.
The Quarterly Meeting will be held on Sunday after chapel.