Kitchen Clan Night Howls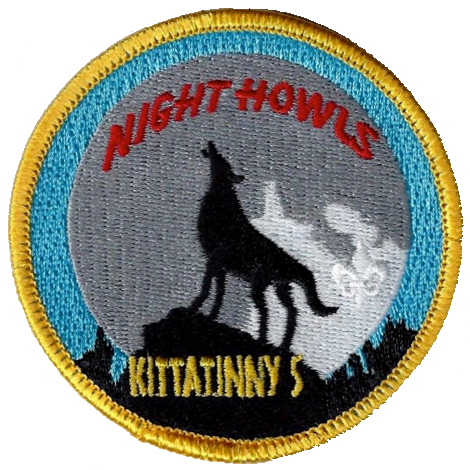 The Kitchen Clan is proud to announce a new incentive program designed to help us better serve you during our three annual OA Service/Ordeal Weekends. We are looking for 5 people each weekend to help us scrub the kitchen Saturday Night after cracker barrel. Upon completion the Kitchen Clan member working with you will present you with the special patch pictured above. For an hour or so of hard service you can be the proud owner of this patch.
There will be a sign up sheet in the kitchen and it will be first come-first serve to sign up. The sign up will be open starting at 9:30 PM on Friday night. When you have completed your service and received your limited edition patch, you will be ineligible to serve again for one year. This will allow others to have a chance to serve and earn.
You might be asking yourself, why does the Kitchen Clan need help? We have noticed that while we cheerfully serve and love what we do…our youth work incredibly hard on a weekend. They are in the kitchen until 10pm on Friday and back in by 6am on Saturday. That day ends after cracker barrel-typically around 10:30pm. Then they are tasked with sweeping and scrubbing the kitchen floor, so it can properly dry overnight. Your fresh approach to the work will be greatly appreciated and we know if we just asked, we would have plenty of willing brothers and sisters to help. We decided on a patch as a way to thank you for helping us.