September OA Weekend Details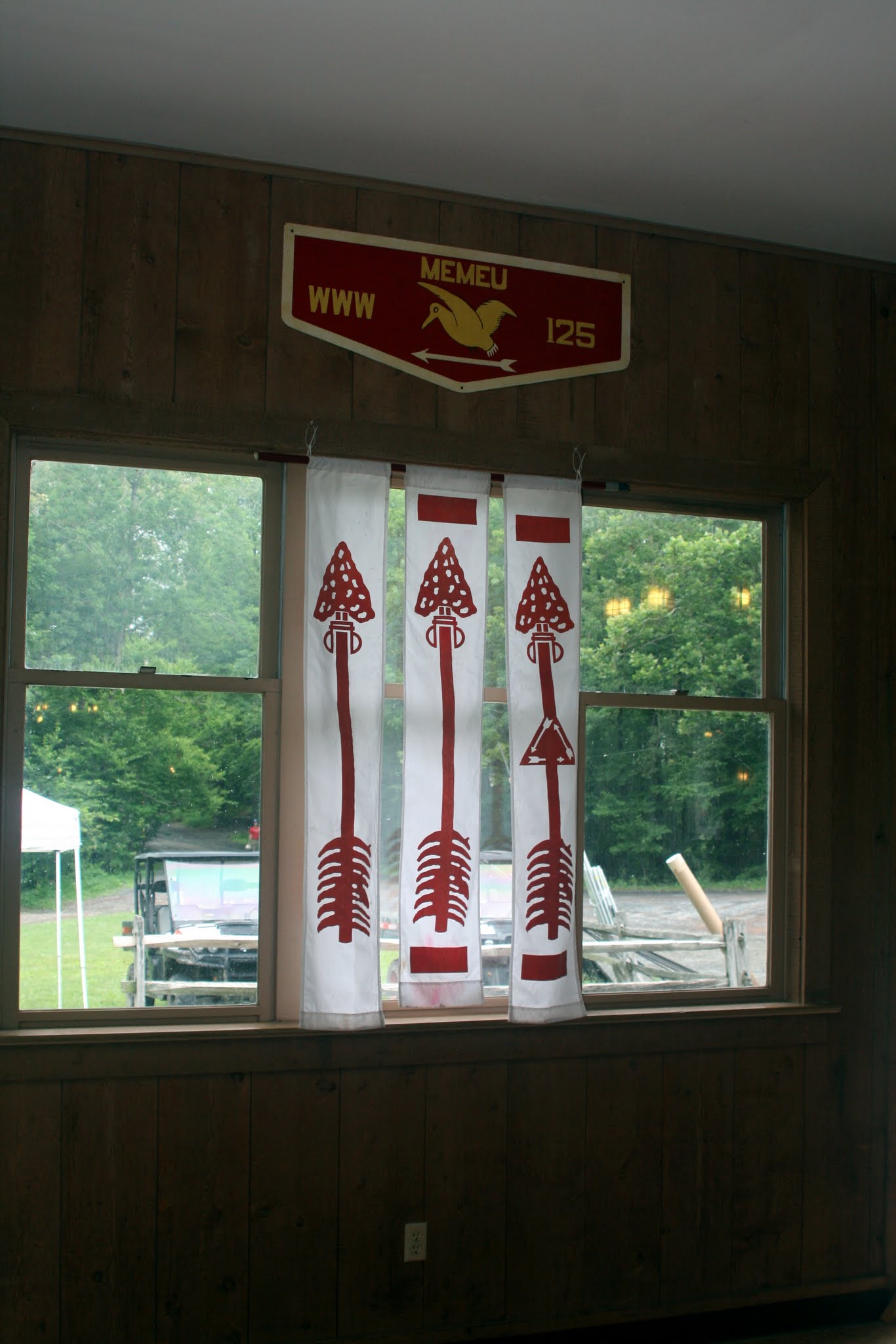 Brothers,
We are just four days away from our final service weekend of 2017. We look forward to seeing each and everyone of you there. Here is the information you will need for the upcoming weekend.
Theme
The weekend theme is SPORTS! Bring your favorite sports team attire and wear it at Friday cracker barrel.
Sleeping Arrangements
We will be sleeping in cabins; plan accordingly. You will sign up for a cabin assignment when you check in on Friday evening. Those wishing to sleep outside will need to bring a tent/hammock, and will be designated a campsite at check-in.
Medicals
If September weekend is your first service weekend of the year, you will need to bring your BSA Medical (parts A & B) with you, and give it to the medics at check-in on Friday night. If you were at the April or May weekends, then we still have your medical on file, and you're all set. Welcome back.
Travel and Detour
For those coming from southern Berks County, please be aware the bridge on PA-183 across I-78 is closed until October. You will need to follow the detour to PA-419 to get to camp. This will add 15-20 minutes on to your travel time. At the blinking yellow light in Strausstown, make a left onto Old PA 22 and follow to PA-419. Make a right onto PA-419 and follow until it re-connects with PA-183. Make a left onto PA-183 and resume travel to HMSR. If you need dinner, stop at C&C Pizza in Stausstown for some excellent food. It's on the way!
Job List
Cut and split firewood
Move beds into Marlin Miller downstairs
Cut brush along roads and behind pavilions
Insulate new Welcome Center
Clean bathrooms
Paint cabin exterior
Clean rain gutters and roofs
Repair tent platforms in campsites
Construct new tent platforms
Stack firewood in compound
Take down tents in campsites
Cut down trees on dam
Inspect program areas and buildings
Menu
Our menu for the weekend is as follows:
Friday Cracker Barrel: egg rolls and wings
Saturday Breakfast: scrambled eggs, fried potatoes, bacon, cereal, and milk
Saturday Lunch: chicken cheesesteaks, french fries, cookies, and pudding
Saturday Dinner: meatloaf, scalloped potatoes, broccoli, and cherry crisp
Saturday Cracker Barrel: funnel cake and ice cream
Sunday Breakfast: danish, cereal, and milk
Patch Auction
On Saturday evening during cracker barrel there will be a patch auction with benefits going towards youth attending NOAC in 2018. Patch donations are appreciated, and can be turned into Dave Smith or to the Membership committee during check-in on Friday night.
If you have any questions or concerns about the upcoming weekend, please contact us.
Yours in Service,
Kittatinny Communications
communications@kittatinny5.org