Important Centennial Updates !!!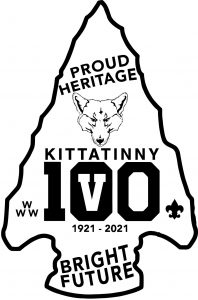 Important Centennial updates are now available.

1) Merchandise Pre-order is now up and running. Items must be pre-ordered before July 5
2) Signup for this coming weekend's (June 19) Centennial Service Project at the Schuylkill River Trail south of Reading is now available. We are looking for a good turnout. All information about the project is contained on the Google registration form.
3) Signup for the Centennial Birthday Party to be held at HMSR on July 3 is now available. There will be cake, beverages, speeches, a commemorative signing, and possible games. You don't want to miss this important event to mark our 100th year as Lodge 5 !!
Check out this and all our Centennial news on the lodge website. Click on the Centennial Logo, or go to: https://kittatinny5.org/100th-anniversary-lodge-5/