Lodge Executive Committee (LEC) Meeting this Sunday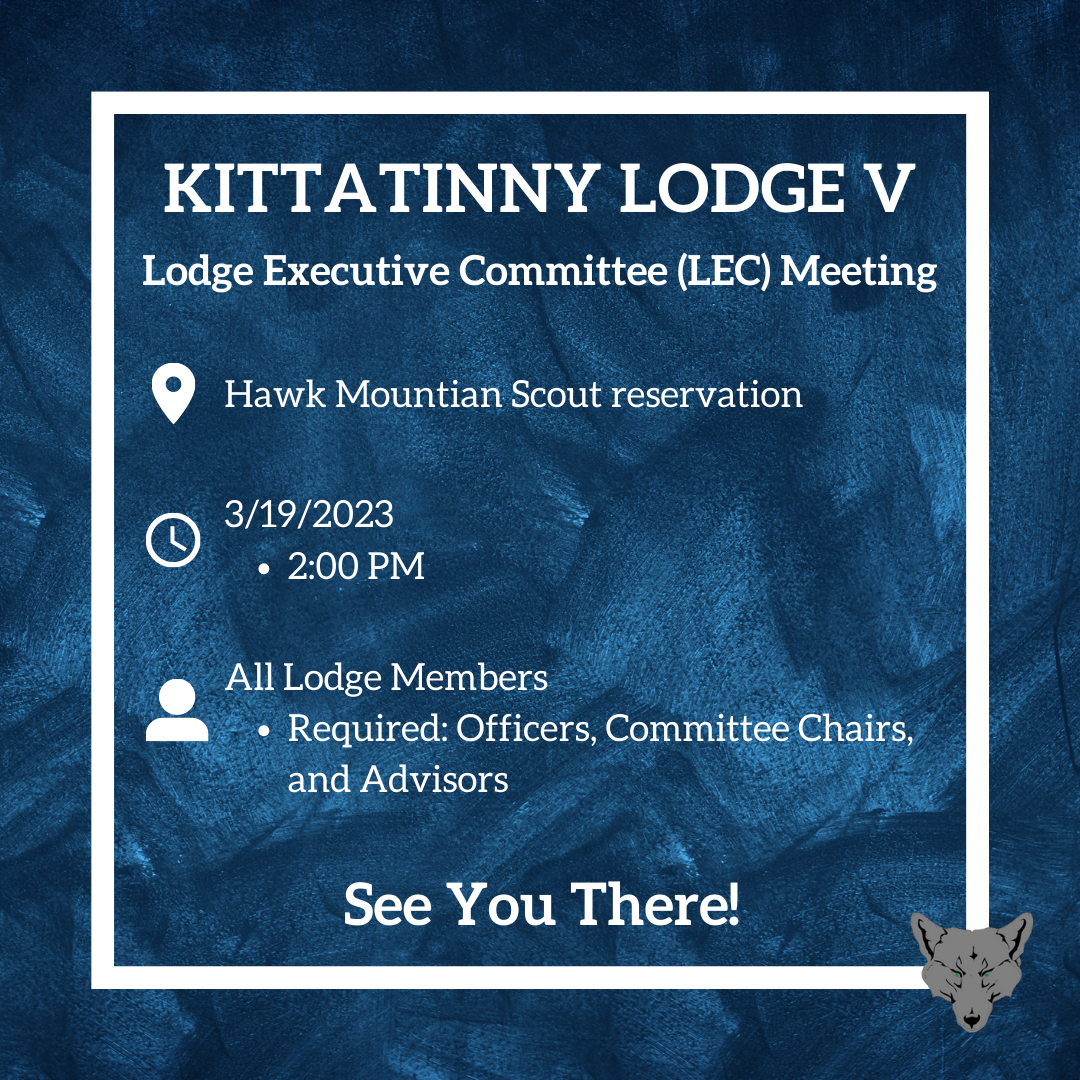 This Sunday, March 19 at 2:00 pm, the Lodge will be holding its monthly Lodge Executive Committee (LEC) business meeting. It will be held in the Kittatinny Room at Hawk Mountain Scout Reservation.
Attendance is open to all dues paid Arrowmen in the lodge, and attendance is required for all Officers, Committee Chairs, and Advisers.
Committee Chairs: please bring your written committee reports to present at this meeting and share them in advance with your vice chief.
New business additions to the agenda must be submitted to the Lodge Chief before end-of-day Wednesday.