DEADLINE: April Inductions Weekend Sign-up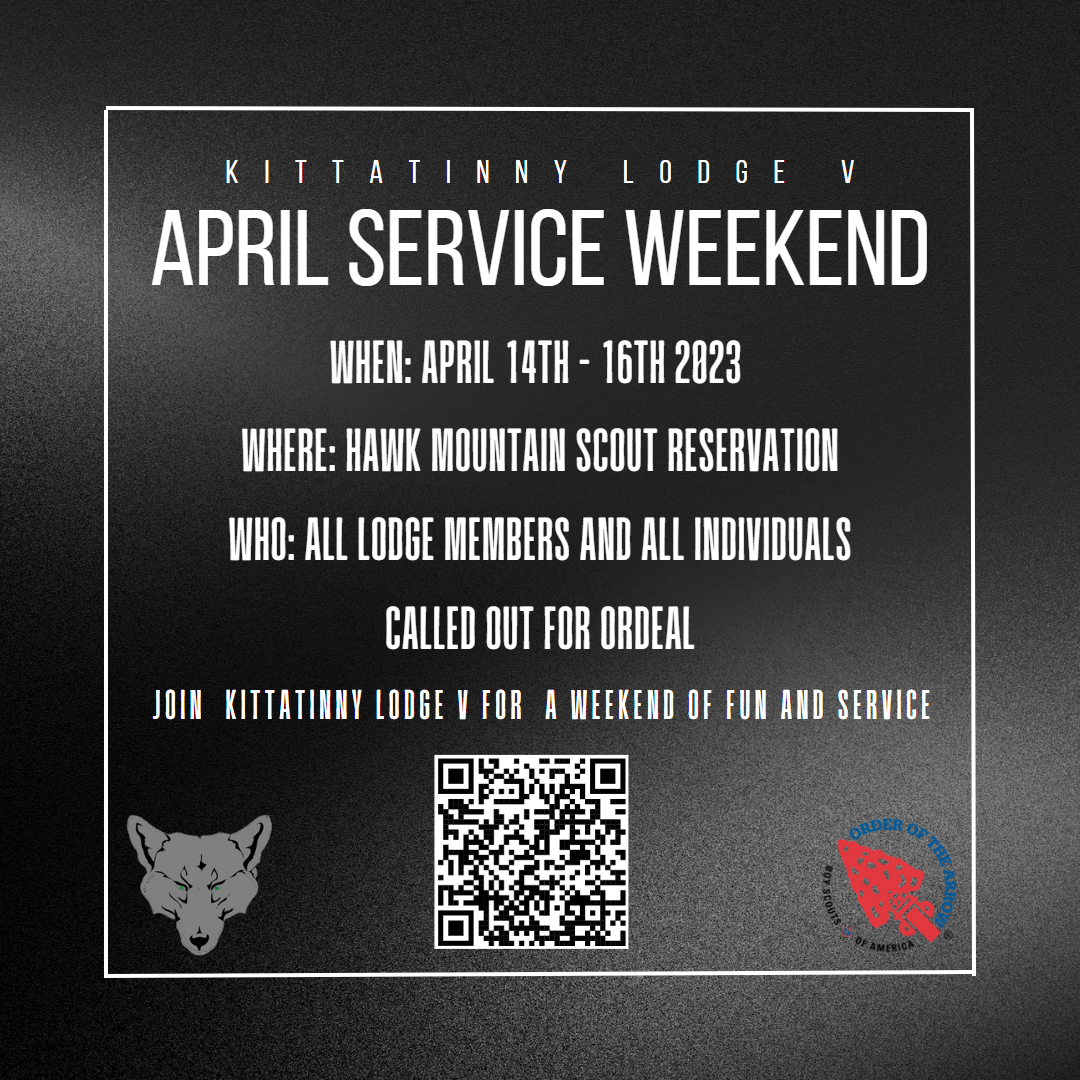 Join the Arrowmen of Kittatinny Lodge for a weekend of fellowship, service, and great food. Event attendance is open to all active, dues-paid lodge members and Ordeal candidates.
We will also be recognizing our fellow Arrowmen with the 2022 Lodge Awards. Be sure to come out and support your brothers in the Order of the Arrow.
If you have not yet paid your dues for the calendar year, you can pay those online. If you are unsure if you paid your dues, you can check that here.

Individuals called out for Order of the Arrow membership have the opportunity to complete their Ordeal.

Current Ordeal members who have been in the lodge for at least six months are eligible to complete their Brotherhood.
Register with the QR code or use this link.