May 2014 OA Weekend Menu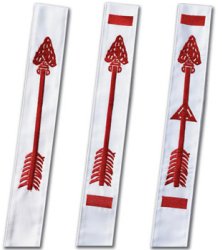 Here is the menu for the upcoming May 2014 OA Weekend.
May Weekend Menu
Friday Night Cracker Barrel
Saturday Breakfast
Cream Chipped Beef
Toast
Fresh Home fries
Saturday Lunch
California Bacon Cheeseburgers
Macaroni Salad
Cookies
Saturday Dinner
Barbeque Chicken Breast
Broccoli
Rice Pilaf
Cornbread
Cherry Crisp
Saturday Cracker Barrel
Coney Island Dogs
Ice Cream Sundaes
Sunday Breakfast
Cereal
Danishes/Muffins
Fruit
Special Notes:
Fresh fruit, PB&J, Coffee, Cocoa, and Juice are available at all meals.
Cereal and milk are available at both breakfasts.
Juice, coffee, and cocoa available at cracker barrels.