Lodge Leadership Development (LLD) Update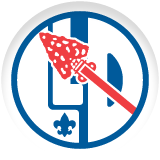 Brothers,
Several dozen of you have already registered for Lodge Leadership Development (LLD) this Saturday, and we look forward to seeing you there. If you have not yet registered, we strongly encourage you consider participating in this great training opportunity. Registration is free, and can be done in a few minutes at http://bit.ly/2017LLD. Lunch will be provided. Registration also provides our food service team with a more accurate head count to ensure everyone is properly fed.
LLD will take place in the STEM building, and uniform for the event is field uniform (Class A).
Yours in Service,
Kittatinny Lodge