Appalachian Trail Service Day Reminder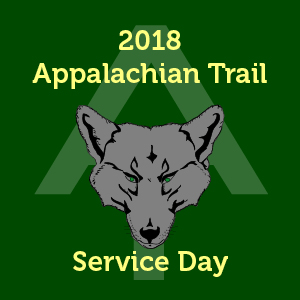 Blue Mountain Eagle Climbing Club has verified they are GO for tomorrow's planned combined service project of the Eagle's Nest Shelter privy, rain or shine, warm or cold, though it will likely be dry and cold.
Arrowmen should plan to arrive at the State Game lands parking lot on Rt 183 by 8:45am. Please do not be late, as we will head out to the work site as a group. Click this link for the location on Google Maps: PARKING LOT LOCATION MAP
The forecast is for overcast skies with temps in the low-mid 30's and 10 mph winds making the real-feel temp just below freezing, but no precipitation. Temps will rise through the day to about 40. I can not stress enough to wear weather-appropriate clothing to stay warm and dry, particularly good gloves and boots. Sneakers are not recommended.
BMECC has indicated we will be hauling materials in and out of the site, digging fotters, and possibly burning scrap wood from the old privy. If you are an adult with construction experience that wants to do something more, you can reach out to BMECC member Todd Gladfelter at 570.943.2198 to find out what specialty tools you could bring to assist.
What to bring: work gloves; lunch, snacks, and liquids; shovels; if you own your own wood working tools (hammers, saws, cats paws, pry bars, etc.) bring them. We may or may not need them depending on how far work has progressed on the privy.
Unless we finish early, the plan is to leave the work site at 3pm to returning to the State Game Lands parking lot.
At this time we have about 14 Arrowmen registered. If you know of anyone else that would like to help, please encourage them to sign up online.
We'll see you tomorrow morning !