NOAC Fund-raiser Flap Pre-Order
The NOAC Fund-Raiser Flap pre-order is now available online at: http://www.hmc-bsa.org/kittatinny/store.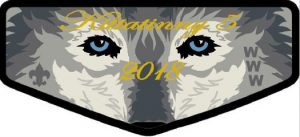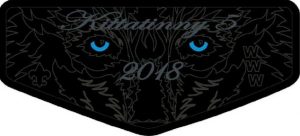 Color-$10 – Black Ghost-$15
All proceeds from sale of these patches will go towards YOUTH transportation costs to NOAC.
If you want to pick them up at the May Service Weekend, orders must be placed before the end of the April Weekend (Apr 22). *** NOTE *** – You must be an OA member to purchase these patches. Patches will not be shipped to buyers. You will need to pick them up at an OA Service Weekend or at the Service Center once they are received and orders filled.