Lodge Appalachian Trail Service Project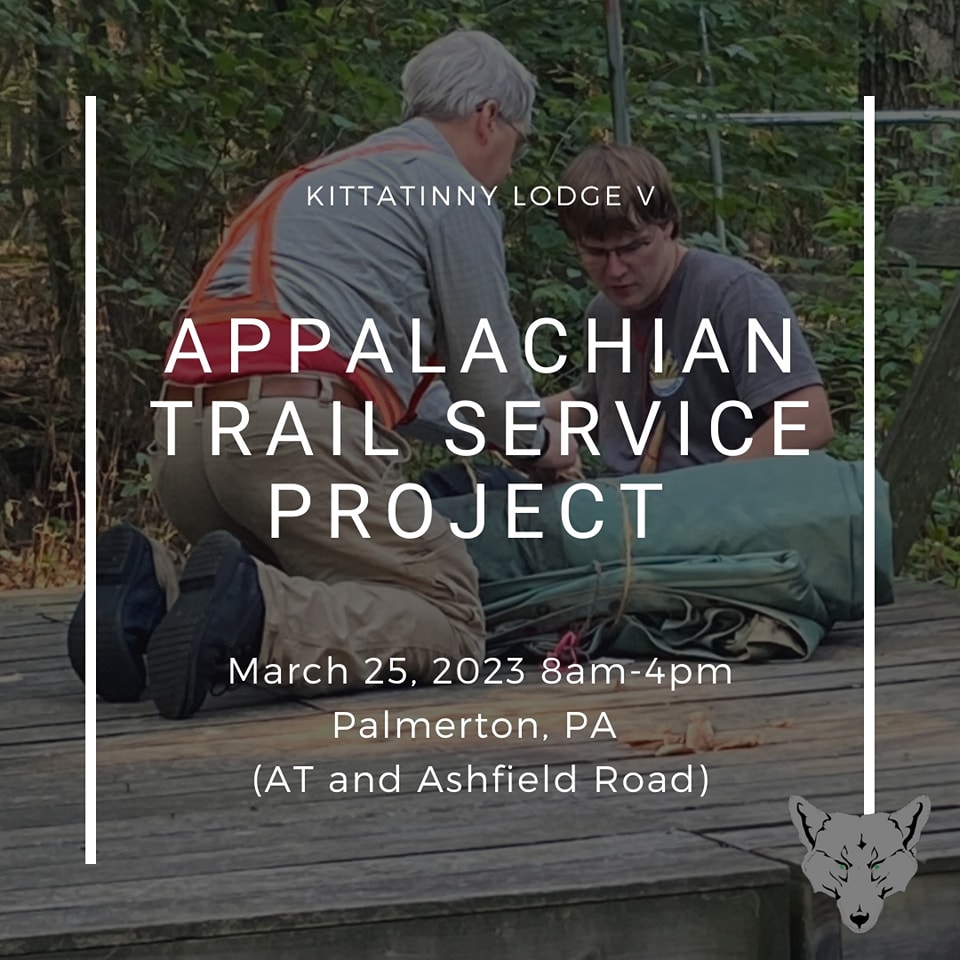 For this year's AT service project, Kittatinny Lodge will be completing an overdue rehabilitation of the Bake Oven Knob shelter. We will be digging around Bake Oven Knob shelter to divert water; re-routing a spring outflow; and assembling picnic tables.
The project will be held on March 25, 8:00 AM to 4:00 PM (this includes travel time to the shelter).
Tools Needed: shovels, picks, pick mattock, digging bars, earth moving tools, screw drivers, adjustible wrenches
Personal equipment: Boots, work clothes, gloves, water bottle, lunch, snacks, hat, first aid kit, and BSA Medical (Parts A&B)
The project is located at Bake Oven Knob Shelter.  Here is a link to the parking map and the shelter location.
All participants must pre-register so we know who to expect. The more Arrowmen that attend, the more work we can accomplish!
Sign up today at https://www.scoutingevent.com/528-OAATProject