Patch Auction at the April Induction Weekend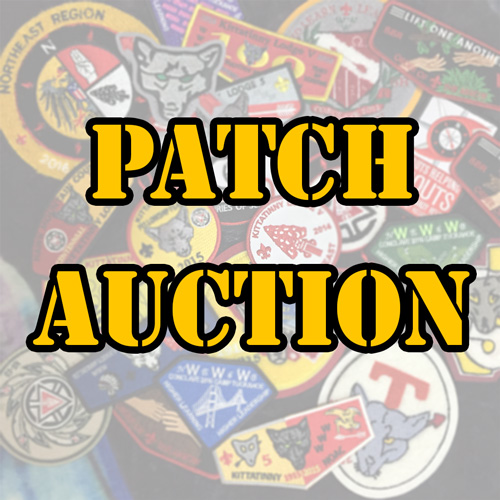 Are you still on the fence about attending the upcoming lodge April induction weekend? Do you like patches? Have you witnessed 100 tired Arrowmen looking at their wallets and trying to remember if they have that patch already?
If you said "YES" to any of these, then you should sign up today for our April weekend. We will be having a Patch Auction to support youth going to NOAC in 2024. The registration deadline is Friday. You can register today. Don't Miss Out!